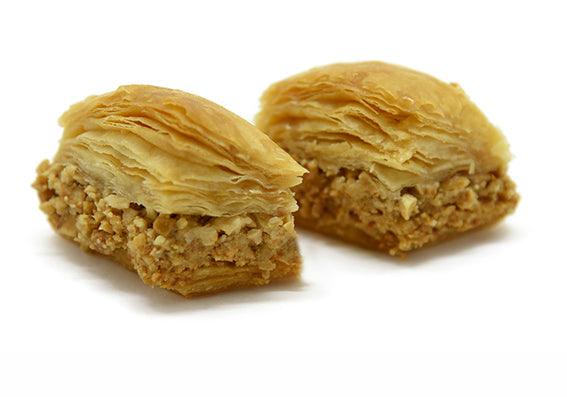 Just what you asked for!
Many new items were added this month upon our customers request.
More than 20 new products were listed for your shopping pleasure, all of them are requested by customers like you through our online surveys.
بقلاوة وحلو شرقي
Oriental Sweets
Needless to say more about Baklava, especially when it comes from one of the oldest and best sweets makers in Tripoli since 1919. Also Jazariyeh, Maamoul, Halawet el Shamyes are available! 
شوكولا وضيافة منوعة
Chocolate and more
You guessed it right, we bring you chocolate from the masters of chocolate since 1980.
They are extremely appreciated by customer for their Chocolate, Marzipan, Armoush and more...
The collection is large and growing weekly with products we recommend.
Visit our website for the full range of treats!
---